The Consumer Guide To Custom Home Construction Financing
What you need to know about financing your
custom-built home
Building a custom home is one of the biggest investments you'll ever make.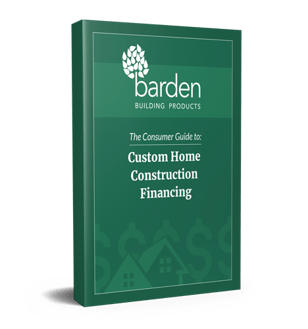 If you're considering this route for your next home, you may have questions about financing options.
Our Consumer Guide to Custom Home Construction Financing gives you the information you need to make the right financing choice for your project. We cover:
What types of loans are available
The different types of lenders
How the process fits into the overall schedule
What constructions loans cover and what they don't
Ready to dig in? Just fill out the form to get your copy now!